World's Fastest Graphics Card Nvidia GeForce GTX 1080 Released
by Praneeth Karnena May 7, 2016 6:56 PM0
Today Nvidia has announced its fastest and next-generation graphics card that is GeForce GTX 1080 & 1070 for US$600 and US$450. the GTX 1080 will be available from May 27th and the GTX 1070 will be available from June 10th.
As we all know that Nvidia's GTX 980 was incredible in its performance and features but this new next-gen graphics card is gonna be monstrous GPU to all the graphics card that are available today. This GPU is gonna kick the ass of every other graphics card. Critics also say that, this is gonna be the fastest graphics card than the GeForce GTX Titan X.
NVIDIA is a computer technology company which develops and manufactures the video graphics card and GPU for the desktop's and pc's. It is the most demanding company in the world. It is mostly used by many users like gamers and designers. It serves the users in excellent products and software in many great ways like HD graphics on pc, virtual reality, visualization and many more.
This GPU is expected to be the worlds largest chip and processor in the history, as it is featuring some of the excellent features. The GTX 1080 is considered as the dream card for gamer's because of its tremendous features.
The GTX 1080 is the next Gen GPU and is designed and manufactured for 16nm FinFET process. And it is densely packed with very small and faster transistors. It consist of nearly 7 billion transistors by which the efficiency and its performance are increased dramatically.
It is 2x times faster in performance and 3x times faster in power efficiency compare to Titan X. The most key features are it consist of 8GB DDR5X RAM memory. And it also gives 1.7x higher memory bandwidth. The bus interface of it is 256bits and it consumes 180W power. And its clock speed is 1.7GHz which is faster than any other GPU.
It is mostly designed for Direct X 12 and VR Gaming. And it supports a really great and exciting feature called 'Simultaneous Multi-Projection' which make the VR world and sound as real. And it can run on Ultra-Wide screens like 2K and 4K resolution screens. By this technology when the user walks into a Hall then he/she feels and sounds like a real Hall and while you are in stadium then you feel and sound like you are really in a stadium standing right in the middle of the stadium. That is really a cool feature for most of the gamer's.
It was also tested in some of the very popular and high end graphics games like The Division and The Rise Of The Tomb Raiders. And guess what? it ran very smoothly even in its maximum resolution settings giving a feel of a real world game to the user in its very real graphics and its sound.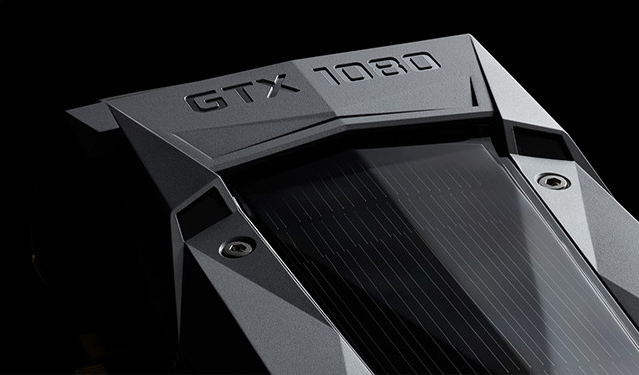 The VR gaming in this GPU is really going to make you feel and sound like as if you are playing in a real world but not in virtual world in its surrounding audio features which is really very very cool compare to any things else.
So for the real gamer's be ready to get this new and fastest ever dream card as soon as it release because its gonna be a monstrous Graphics Card from NVIDIA ever in the history.
Thanks for reading. Subscribe to our newsletter.