ISRO's Completely Indian Made Reusable Launch Vehicle Tested Successfully
by Praneeth Karnena May 25, 2016 7:49 PM0
ISRO, India Space Research Organization has successfully tested a Space shuttle, RLV – TD which stands for Reusable Launch Vehicle – Technology Demonstrator. As the name suggests, this launch vehicle can be reused for launching satellites into the space.
This RLV – TD technology is completely made and developed in India which is going to boost Make In India Campaign. This is the first test flight of ISRO's RLV – TD technology and the mission's objectives are successfully accomplished. This launched space shuttle has delta wings which landed on a virtual runway in the Bay of Bengal.
If this mission's objectives are successfully accomplished, then it was believed by scientists that it would reduce costs by up to 10 times. Director of Vikram Sarabhai Space Centre, Sivan said that it would at least take 10 years to completely develop and deploy a full scale indigenous RLV. Read more about the RLV tech at Wikipedia.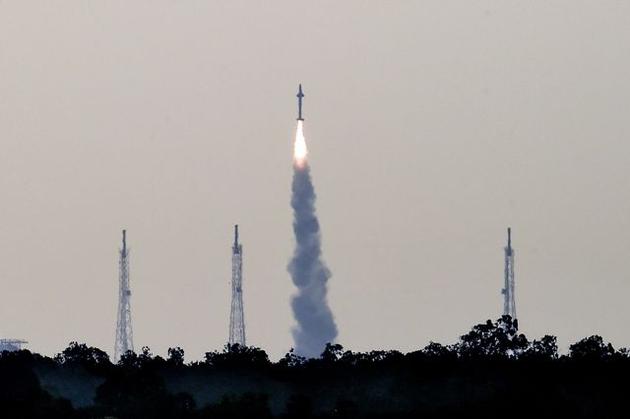 "RLV-TD is a baby step towards the launch of the advanced RLV with air breathing propulsion system (ABPS) and reusable launch vehicle technology. The purpose of developing advanced RLV with ABPS is to reduce the cost of space launches, if engines and structures are recovered and re-used. Current RLV-TD has no recovery plans." , Sivan said. However, in this experiment, the shuttle can't be restored as it is designed to disintegrate after coming in contact with the water.
The main purpose of this experiment is to test the shuttle's capacity to control and prepare itself from a speed which is 5 times higher than the speed of the sound for landing. This mission is a grand success. This basic prototype which was tested is 6 times smaller than the original intended version.
NASA has tested RLV – TD powered space shuttles in the past and has grounded it's programmes in 2011 after a series of failures. The space shuttle, RLV – TD successfully touched down at the landing point in the Bay of Bengal which is at a distance of approx. 450 KM from the launch base, Sriharikota.
The launch took place on 23rd May at Satish Dhawan Space Centre at Sriharikota in Andhra Pradesh. On it's return journey, the space shuttle sustained extreme temperatures with the help of Thermal Protection System (TPS). Here is the best part of the experiment, the total flight duration (Launching + Landing) just took 770 seconds.