Google Decorates It's Data Centers Walls With Beautiful Murals
by Praneeth Karnena May 23, 2016 4:16 PM0
Tech giant Google has started a new project named as The Data Center Mural Project. For this project, Google has partnered with artists to make things great and beautiful. Most of the technology and products we use can be done with the help of data centers. Data centers are large data houses which store and process data. But how actually they work and process data? To make people understand this process, Google has teamed with creative artists who paint and turn the walls of Data Centers into beautiful murals. These murals help people understand technologies like Cloud, Google Maps, Google Search, Google Chrome, Google Drive, Gmail and many more.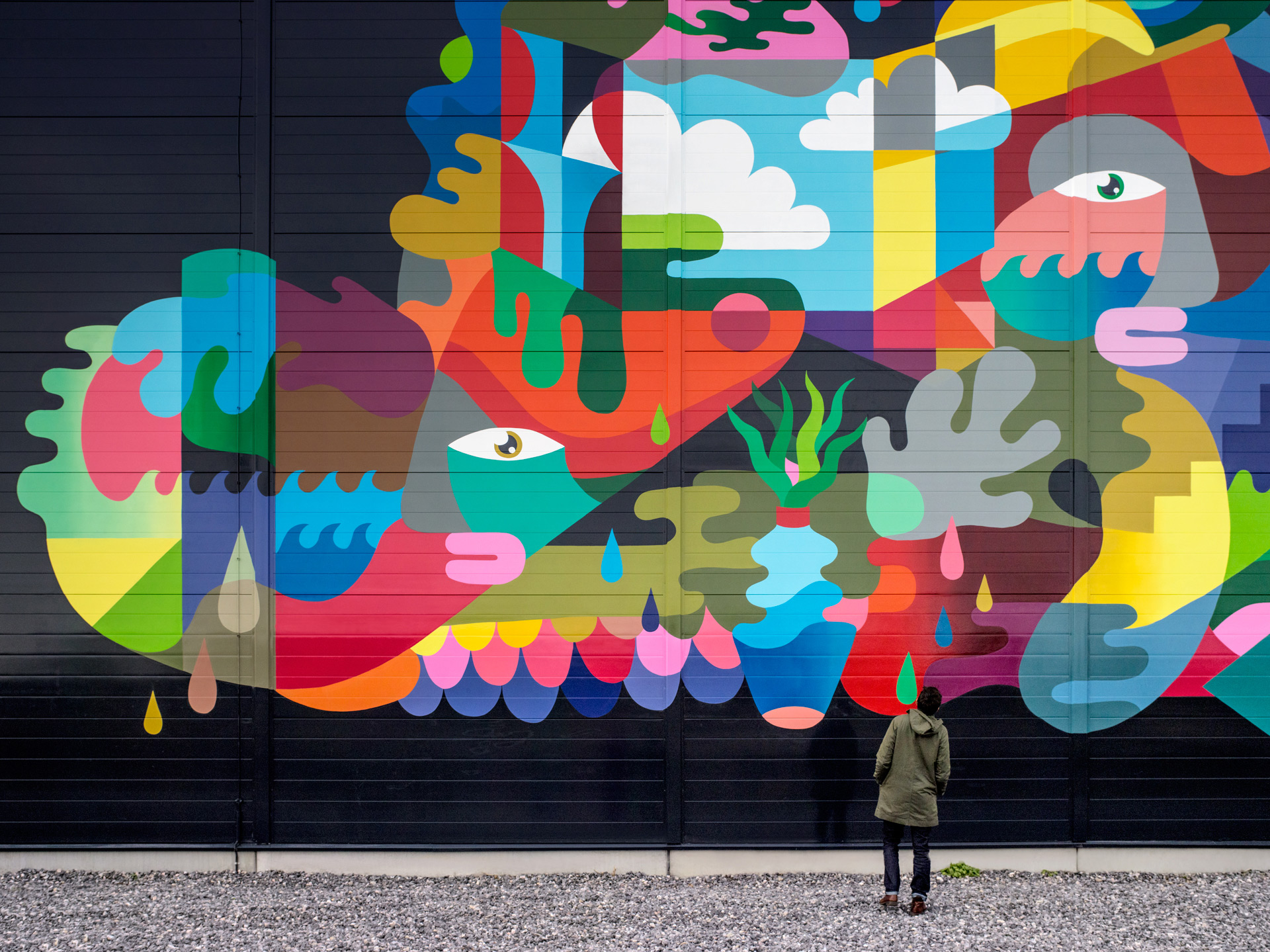 The Californian headquartered company is known for it's diverse and creative projects. The main motto of this Data Center Mural Project is to make people understand how things work in the tech world behind the scenes. These beautiful and wonderful murals depict and describe Google's products like Google Cloud, Google Drive and many more.
Google has currently set out with two data centers – Mayes County, Oklahoma and St. Ghislain data center in Belgium. Digital artist Jenny Odell powers the mural in Mayes County data center Oklahoma and another artist Oli-B brushes the walls of St. Ghislain data center in Belgium. Check out the pictures below:
Digital artists have really worked hard to make these walls of data center great. Google's Data Center Mural Project is really gonna make people understand how things work at Google's data centers which holds the key to Google's power. These murals were created after a lot of ground work by artists. The artists were briefed by Google employees about Google's products and how they work behind the scenes.
To create the art work on the walls, painters used a technique called Pouncing. Pouncing is the process where the art or image is printed on a paper as a series of small holes. These papers are hold against the wall and chalk was rubbed over them resulting in an impression on the wall.
Thanks for reading.
So did you really understand what's happening in a data center by looking at those collages and murals?  Really?
Or was it just waste of time? Of course it's not a waste of money because Google has plenty in it's bank accounts. Please let us know what you're thinking in the comment box below.